zirconium carbide powders by Langfeng Metallic Material
2017-03-06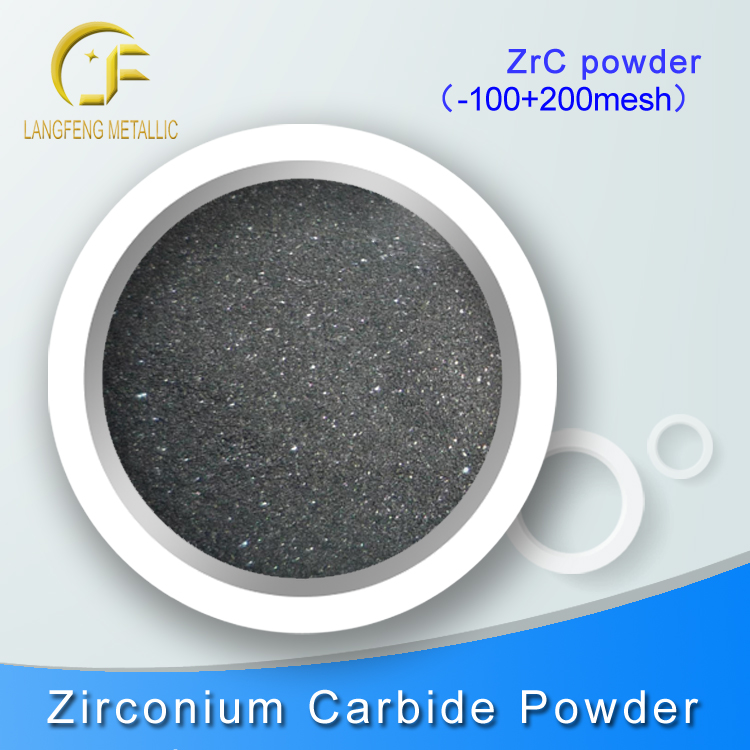 Chemical formula ZrC,Molecular weight 103.22,Carbon content 11.64%. Zirconium carbide is gray metallic powder with cubic system structure of NaCl type. The product is chemical stable and has excellent high-temperature property.Density 6.73g/cm3,Melting point 3540ºC,Boiling point: 5100ºC. The mixture of TaC and ZrC(with the mole ratio 4:1)is a thermionic emission having very high melting point.The fine ZrC powder is an important cermet material,which can make cutting tool,incandescent flame,and pyroconductor, alloy steel, insulation texitle, fireproof material/coatings, the raw material of sponge zirconium etc.
ZrC

produced by Langfeng Metallic: D50 0.8-1.0um; 3-5um;45-325 mesh;
ZrC is a candidate material for ultrahigh temperature applications because of its high melting point ~3550ºC, solid-state phase stability, and good thermo mechanical and thermo chemical properties. Besides high hardness and high melting temperature ZrC exhibits high emissivity and high current capacity at elevated temperatures. Thus, zirconium carbide is a promising material for use in thermo photo voltaic radiators and field emitter tips and arrays. ZrC also has low neutron cross-section and thus can be used as a nuclear reactor core material.
For more information please link our company official website:
http://www.langfengmetallic.com/
, please contact: postmaster@langfengmetallic.com