Titanium Carbonitride Powder description
2016-06-08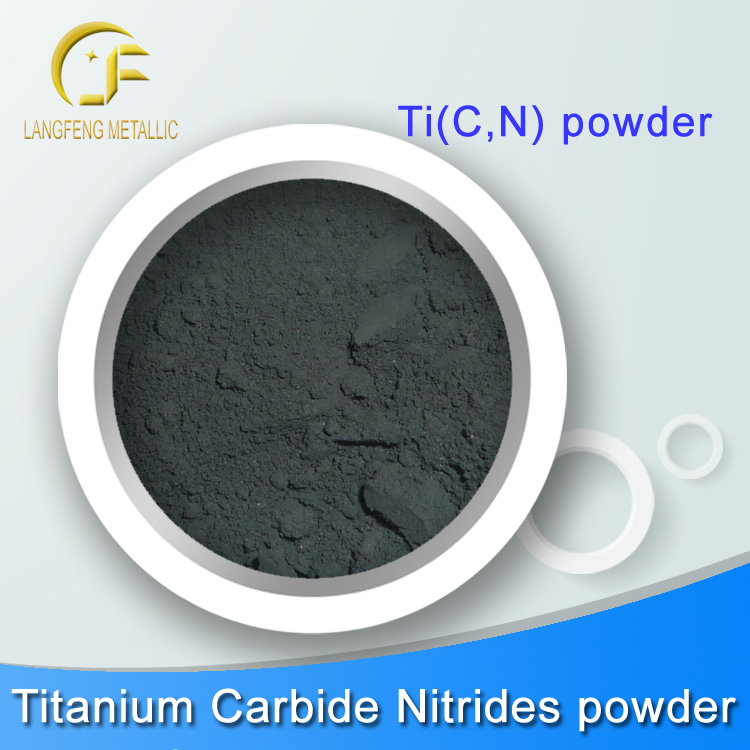 Titanium carbonitride

has the appearance of a charcoal grey powder. It has a high melting point, high hardness, excellent anti-oxidation ability, ductility, lubricity and wear-resistance. Compared with titanium carbide, titanium carbonitride has lower friction coefficient and higher hardness, which improves the quality and lifetime of titanium carbonitride coated tools. Since TiN TiCN lower than the coefficient of friction and a higher hardness of the TiCN coating is more suitable for cutting tools such as stainless steel, titanium and nickel alloys and other hard materials, more wear resistance and high temperature stability, significantly improve tool life.
Performance and technical:
Titanium carbide nitrides
make the cermet has the following characteristic: Degree of hardness (HRA) reaches as high as 91-95, then achieves the nonmetallic ceramic cutting tool's degree of hardness level; Has the very good resistance to wear and ideal anti-crescent moon hollow attrition ability, when high-speed cutting steel materials the rate of wear is extremely low, its resistance to wear compared to WC base hard alloy high 3-4 times; Has the high thermal stability, high temperature degree of hardness, the strength at high temperatures and the high temperature resistance to wear is quite good, still could carry on the cutting under 1100-1300°C the high temperature, generally cutting velocity compared to WC base hard alloy high 2-3 times; Has the good chemical stability and high oxidation resistance ability; Compares with the hard alloy, Titanium carbide nitrides cermet has the very high resistance to wear, the oxidized degree to be lower, the heat-resistant knocking to be able to be better, suitable to serve as the high-speed cutting cutting tool material, can the very good control work piece GDOP and the common difference, the smooth finish is high, feed velocity higher; Processing carbon steel, stainless steel, micro alloy steel, as well as modular cast iron time can make the very good progress.
For more information please link:
www.metalcarbidepowders.com
, please contact:info@langfengmetallic.com