Titanium carbide powder Introduction
2016-06-07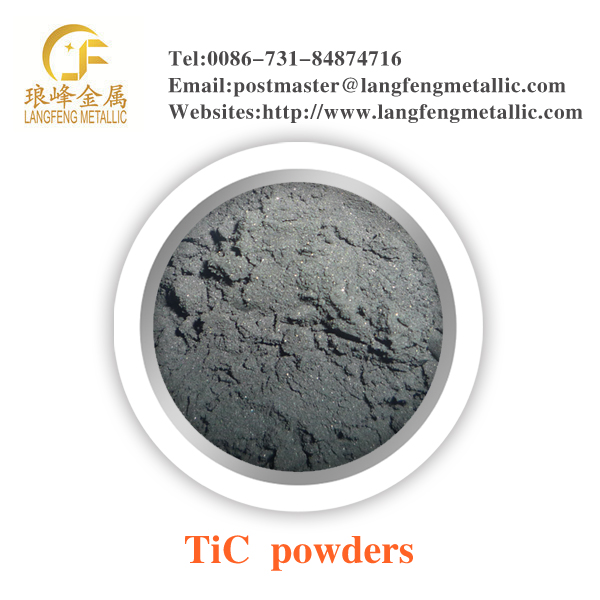 Titanium carbide

,Chemical formula TiC,Molecular weight 59.91,Carbon content 20.05%,Density 4.93g/cm3, Melting point:3160ºC,Boiling point 4300ºC.
The product possesses high purity, narrow range particle size distribution. Also, the product has a good conductivity and chemical inert ability to steel and iron.
2. The product's melting point is about 3200 °C. It is an essential component of cemented carbide with high hardness, corrosion resistance, thermal stability, etc. Also, it is often used in manufacture of wear-resistant materials, cutting tools, mold, metal melting crucible and many other fields.
3.It is can applies in the

thermal spray coating powder

material, the welding material, the flinty membranous material, the military aviation material, the hard alloy and the cermet.
1)TiC is used in manufacturing wear-resistant materials, cutting tools etc. TiC coating can improve the alloy, abrasive steel bearings, nozzles, cutting tools wear resistance;
2)Titanium carbide ceramic is a good optical material;
3)plastic enhanced \conductive material \ nucleating agents
For more information please link:
www.metalcarbidepowders.com
, please contact:info@langfengmetallic.com