Titanium carbonitride powder cermet
2017-04-18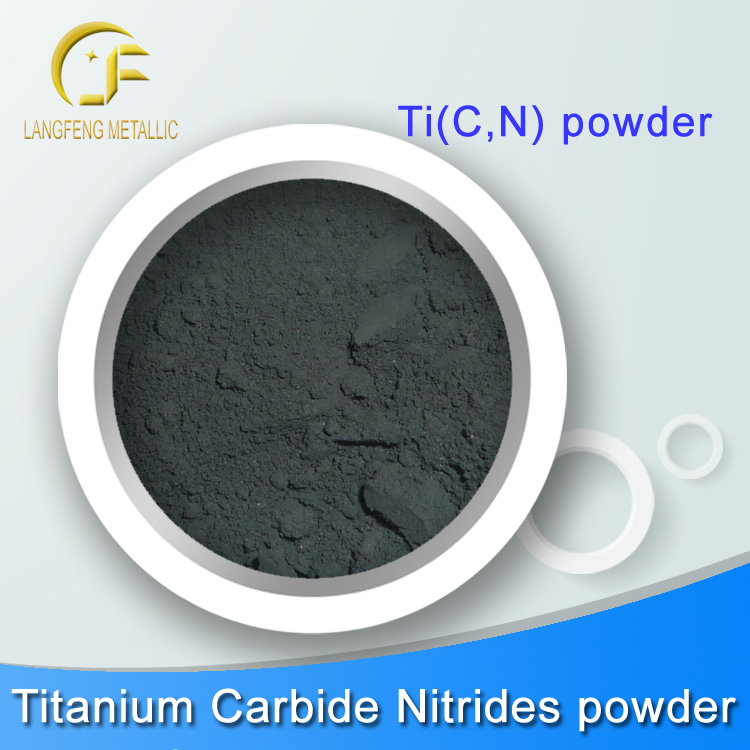 Prepared by microwave sintering of ultrafine

Ti (C, N) based cermet material

investigated the sintering temperature and time of ultrafine Ti (C, N) based metal mechanical properties of ceramic material impact, and by scanning electron microscopy (SEM) To observe the microstructure and fracture morphology results showed: cermet exist black core - shell gray and white core - shell gray two structures, sintering temperature, holding time is too long, the grain grew significantly, leading to mechanical properties of materials decreased .1500 ℃ incubated 30min, get fine grain, homogeneous, high-performance ultra-fine Ti (C, N) cermets.
Titanium carbonitride
is a glossy black powder, is a zero-dimensional three-dimensional solid solution, TiC and TiN is the basis of carbonitride, have a face-centered cubic lattice of NaCl structure, but also with TaC , NbC and other transition metal carbide to form a solid solution. Titanium carbonitride is a single TiC lattice, the nitrogen atom (N) occupy the original carbon atoms (C) in the lattice position to form a composite compound, TiCxNy carbon and nitrogen atoms in the ratio of two more ideal mode , I.e., TiC0.5N0.5 and TiC0.3N0.7. Because TiCN has the comprehensive properties of TiC and TiN, its hardness is higher than TiC and TiN, so it is an ideal tool coating material. Titanium carbonitride coating can improve the bonding strength with the matrix, but also with a variety of materials, the overall performance.
For more information please link our company official website:

http://www.langfengmetallic.com/

, please contact: postmaster@langfengmetallic.com