Microwave Pyrolysis Furnace
2016-05-09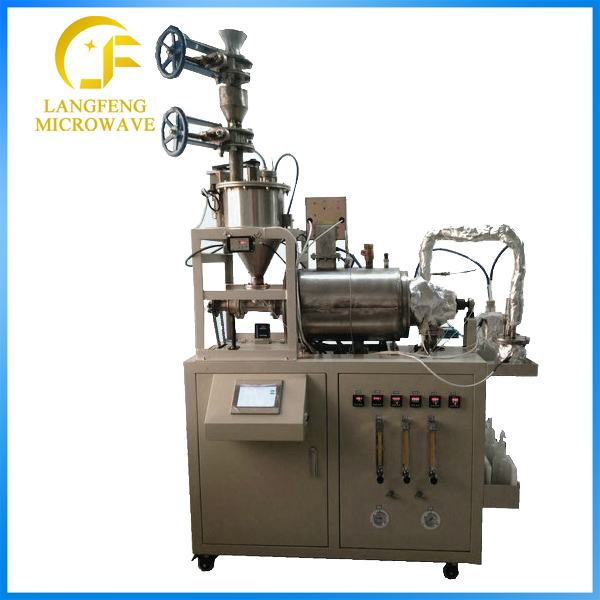 Microwave pyrolysis is a volumetric heating of the electromagnetic field caused by the dielectric loss, the overall microwave energy to penetrate organic matter, quickly spread to the reactant functional groups in electromagnetic field, the original molecular motion becomes chaotic state ordered dither, molecular kinetic energy into heat, to achieve rapid and uniform heating purposes, therefore, also known as the microwave heating without temperature gradient "volumetric heating", which as a unique heating method for pyrolysis of organic matter, has obvious advantages.
Microwave digestion oven features:
1, high heating efficiency, material heating up rapidly;
2, with choice and flexibility, no lag effect;
3, can be precisely controlled operating parameters of pyrolysis, easy to operate;
4, in the microwave range of penetration, the particle size of the reactants is not critical, without repeated grinding process, saving a lot of human and material resources.
Uses: Suitable for fuel wood, forestry wastes, crop residues, aquatic plants and other biomass Pyrolysis fuel or chemical raw materials, can also be used for the pyrolysis of coal, oil shale, oil sludge and municipal solid waste and other solid materials for colleges and universities, research institutes to carry out a pilot scale microwave pyrolysis research and production of the ideal equipment.
If you want to know more, Please link: www.industrialmicrowavefurnace.com, Please contact us:info@industrialmicrowavefurnace.com