Microwave applied in high-temperature solid-phase synthesis of phosphors
2016-04-23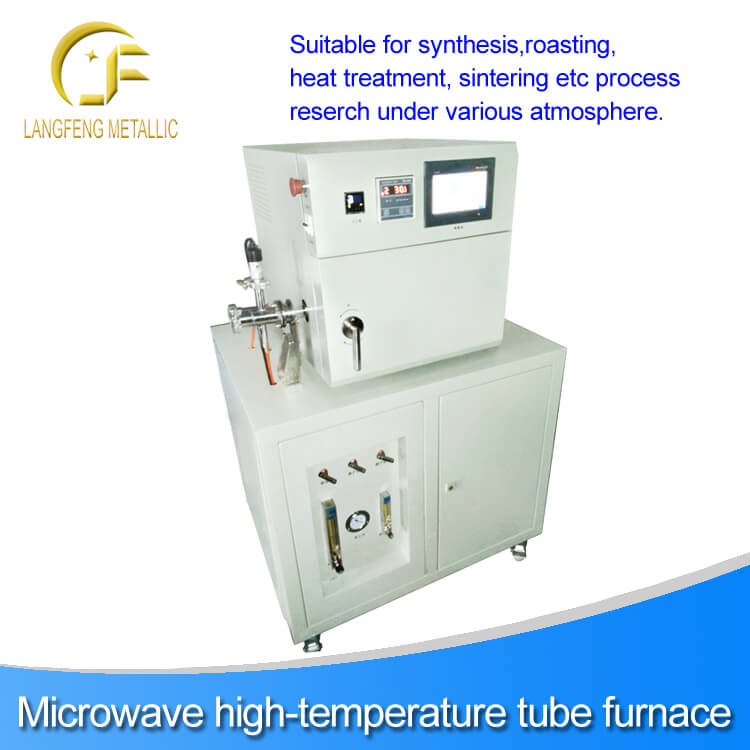 White LED is a kind of promising energy-saving lighting tool, named as the human fourth-generation lighting. Having excellent performance of emitting phosphor , it is an important part of the white LED lamps, and it generally require high purity powders with a particle size in the nanoscale, uniform particle size and shape rules.
In industrial production, the synthetic phosphor mainly use high temperature solid-phase method. Which is so homogeneous, phase synthesis temperature tends to be high, holding time is longer, the obtained product particles harden phase thick, so it often requires milling process. Phosphor's luminescent properties after milling process has been greatly reduced. (

microwave high temperature tube furnace

)
Prepared by Microwave phosphor material is characterized by fast synthesis, crystal is too late to grow up, so a smaller product size; high phase purity. Therefore, good product luminescent properties of the product prepared by microwave method was better than conventional prepared. The same is the synthesis fast, it can greatly reduce the energy consumption of products prepared.
Stay tuned for detailed product information company official website:
http://www.langfengmetallic.com/