LFWG6S Microwave Chemical Sewage Treatment Equipment
2016-05-12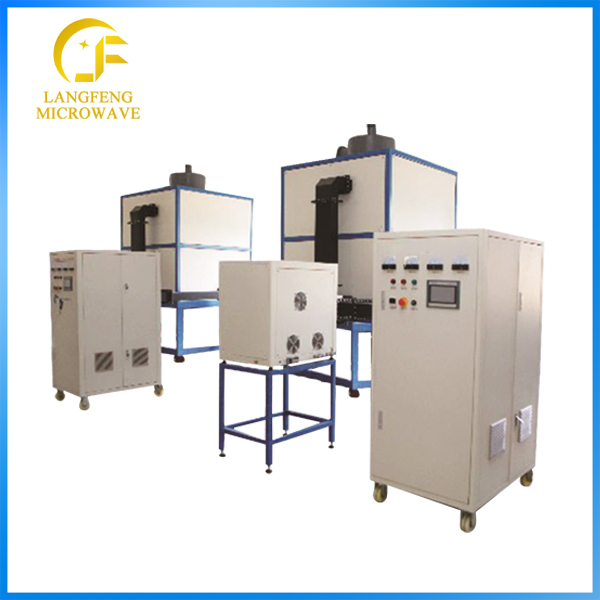 1. microwave equipment consist of: Microwave generator, microwave heating chamber, sewage pipes, control and detection system, equipment stand and cooling system.
Input power: Three-phase 380V ± 5% 50HZ three-phase five-wire grounding protection.
Ambient temperature: 0 ~ 35 ℃.
No flammable, explosive gases, corrosive gases, with a few amount of dust.
Microwave frequency: 2450 ± 50 MHz.
Magnetron: 2pcs of CK-2131
Microwave Power Supply: Moduler power 2 sets.
Waveguide combination: BJ-22 2 sets.
Cooling: water cooling magnetron (soft water).
Cooling water flow: 8L / min for magnetron..
Note: The cooling water circulation device to be provided by the customer.
Machine size approximately: 1200mm × 1700mm × 2100mm (length × width × height).
flow passageway in resonator cavity is coated polypropylene with 5mm thickness, inlet diameter DN80, outlet diameter DN100.
Water dealing capacity: 10m³ / h.
4, control and detection system
flow switch: To avoid run microwave without water, or lack of water;
Water temperature protection system: Avoid the breakdown of magnetron caused by water with high temperature;
Microwave signal lamp: with real-time detection and over-temperature microwave source work status.
Microwave power adjustment: 0-6kw stepless adjustable.
PLC control, touch screen operation, communication with the host computer.
If you want to know more, Please link:
www.industrialmicrowavefurnace.com
, Please contact us:info@industrialmicrowavefurnace.com