A warm welcome to Zhejiang customers to visit plant
2016-12-26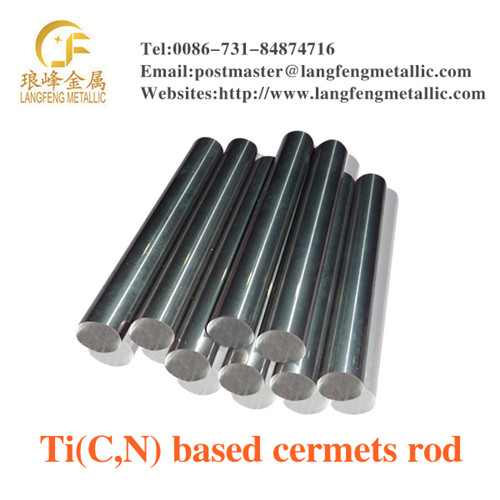 December 21, 2016, Zhejiang XX Tool Manufacturing Co., Ltd. technical staff, came to high-speed processing tool material manufacturers - Changsha Lang Feng Metal Materials Co., Ltd., for high-speed machining of

titanium alloy tool

project tour, by the company leadership and All staff of the hot column welcome.
Customers in the company office and company leaders and technical staff, for the Lamborghini metal LFT10, LFT15 carbonitride

titanium-based cermet bar

products, a cordial and friendly conversation and technical exchanges, and LFT10, LFT15 carbonitriding Titanium-based cermet products of the blade-cutting process considerations were further explored.
Customers in the company's leadership and technical staff, accompanied by a visit to the bar production workshop to understand the production process, the company's production workshop and products are given a high rating affirmed the Changsha Lang Feng Metal Materials Co., Ltd. in the domestic high-speed processing tool Materials, manufacturers in the field of leading position, the current supply and demand sides of the business negotiations are further underway.
http://www.langfengmetallic.com/
, please contact: postmaster@langfengmetallic.com