Titanium carbonitride bar products sent to Malaysia
2016-08-24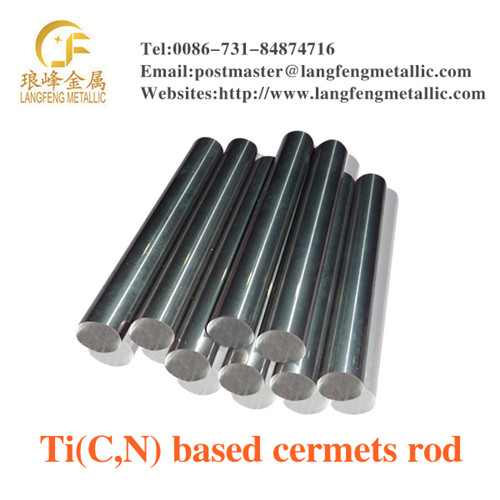 High-speed machining tool material manufacturers-Changsha Lang Feng Metal Materials Co., Ltd., has been committed to the development and production of high-speed machining of titanium alloy CNC tool, yesterday,

titanium carbonitride based cermet rod

products destined for Malaysia.
Langfeng metal production LFT10, LFT15 two kinds of titanium carbonitride cermets bar products. Our company produces Ti (C, N) based cermet (Grade: LFT15), hardness up 92.5HRA, intensity up 2.0-2.1Gpa, grain size less than 0.8 microns, are ultrafine metal ceramics. By adding titanium carbonitride and other metal and ceramic powder additive, it has a fine structure in a variety of cutting conditions can guarantee the quality of the workpiece surface, has excellent thermal shock resistance and optimal wear resistance and toughness and it has excellent resistance to plastic deformation and bue tumors.
Cermet tool

toughness higher than the ceramic tools, and more wear resistant than carbide cutting speed faster, cermet having excellent surface polishing technology and high-speed processing technology. Have high speed milling and finishing of low carbon steel, carbon steel, alloy steel and stainless steel, can achieve superb turning, groove, boring, milling and bearing level. Having chipping resistance and excellent abrasion resistance of cermet. It has excellent thermal conductivity and wear resistance, steel processing and the best choice for steel turning, groove, boring, milling and bearings. Covering a wide range of steel finishing to roughing fields.
Changsha Langfeng Metallic Material ltd. Co., in the field of domestic high-speed machining tool material manufacturers always maintain the leading position, for more information please click:

http: //www.langfengmetallic.com

, please contact: postmaster@langfengmetallic.com