Research status of microwave sintering technology
2020-12-02
Microwave sintering under high magnetic field conditions can prepare long bones with completely amorphous magnetic materials,
turning materials with significant hard magnetic properties (such as NdFeB permanent magnets) into soft magnetic materials. The dielectric
loss characteristics of various materials change with changes in frequency, temperature and impurity content. Due to the need for automatic
control, related databases need to be established. The principle of microwave sintering also needs to be further studied. Because the
microwave sintering furnace has strong product selectivity, the parameters of the microwave oven required by different products are very
different. The future direction of microwave sintering equipment is to combine modular design and computer control. Research status of
microwave sintering The research of nano-materials has always been a research hotspot in the material field. Although the preparation of
nano-powders is not easy, in comparison, the preparation of bulk materials with nano-crystalline grains is more difficult, which is one of the
biggest problems that plague researchers. One. The microwave sintering technology has the characteristics of low sintering temperature
and short time for the successful preparation of bulk materials with nanocrystalline grains.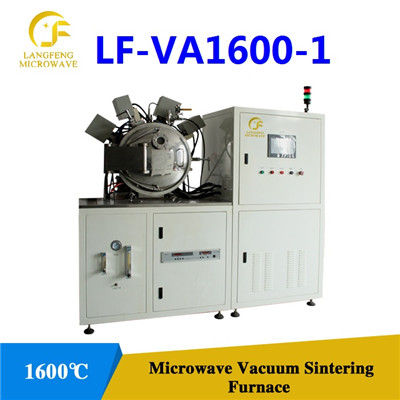 Hunan WISE Microwave Technology Co.,Ltd is a company based on innovation, and it is specialized in the production and research of industrial
microwave-heated furnaces and kilns, microwave high temperature heating units, customer-specific microwave systems. With varieties and continuing
updates of standard products, we are able to provide the cost-efficient designs and microwave units.
Microwave Vacuum Sintering Furnace,Microwave Muffle Furnace, microwave assisted pyrolysis,
Microwave Laboratory Furnaces, microwave atmosphere Furnaces, microwave chamber furnaces,microwave tube furnaces,