Lang feng metallic "going out" strategy has achieved initial success
2016-03-28
Lang Feng has always stands up the world of corporate mission to create value for customers, help employees grow and help more people to progress and development as our firm goal to focus on military rocket systems and new materials, coating materials, carbide, metal ceramic cutting tools, drilling tools and materials research and development, production and sales. In March this year, the International Hardware Fair in Cologne, Germany, Lang Feng Mr. Liu Zhaohui led the export manager Zhang Lu and foreign trade Zou Lan participated in the exhibition. Recently, the Ministry of Foreign Trade inquiries increased steadily, production and sales of various products presented to pick up momentum, orders from Australia, Germany, Italy, Britain, India and other countries on all continents. Lang feng trip "going out" strategy for the formation of new advantages to participate under Economic Globalization international economic cooperation and competition has laid a solid foundation.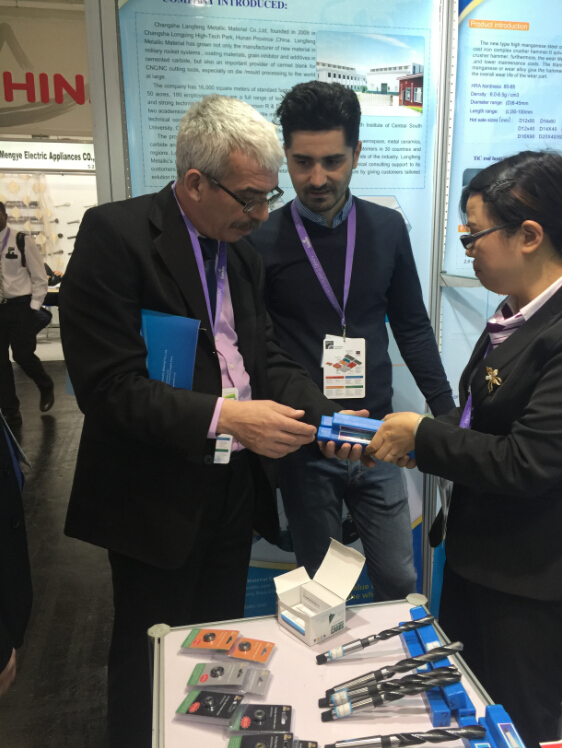 The International Hardware Fair event shows the product manual hand tools, electric tools (hand-held, stationary) and accessories, machine tools and other industrial products, as well as business services and other industries in industrial products. Our company exhibited metal carbide powder,

high speed steel twist drill

, titanium carbonitride cermet rod, tile cutter wheel glass cutter wheel and other metal products, won critical acclaim.