Hand tiles cutting machine knife wheel
2016-10-25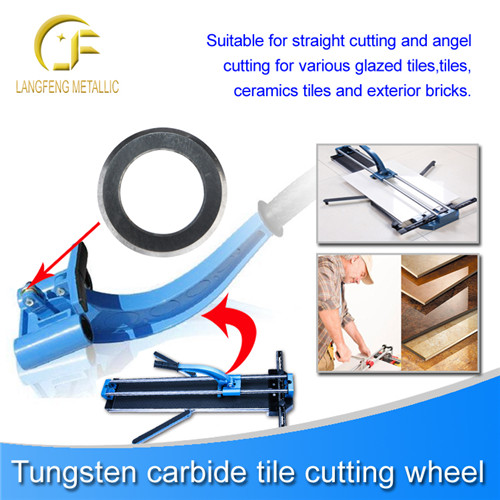 Changsha Lang Feng Metal Materials Co., Ltd. production of manual tiles at all levels of its paper and gold

knife wheel

is to enhance quality, high-end switch to flange bearings, fine welding process never fall apart, the quality of the same price upgrade.
We produce hand

tiles cutting machine knife wheel

: the whole circle welding process knife wheel in 5-10 kilograms of pressure to do destructive testing, continuous cutting in the same tile line, can be achieved without falling apart, not loose, increase the number of Times the cutting life. Can be cut microcrystalline stone, do not collapse mouth, crossed straight, life can be as long as 10,000 meters and so on.
We sell the size is 22x6x6, blade thickness of the thickest 2.8mm, the other sizes are listed below, can also be customized according to customer requirements.
For more information please link our company official website:
http://www.langfengmetallic.com/
, please contact: postmaster@langfengmetallic.com