Hafnium carbide Introduction
2017-03-20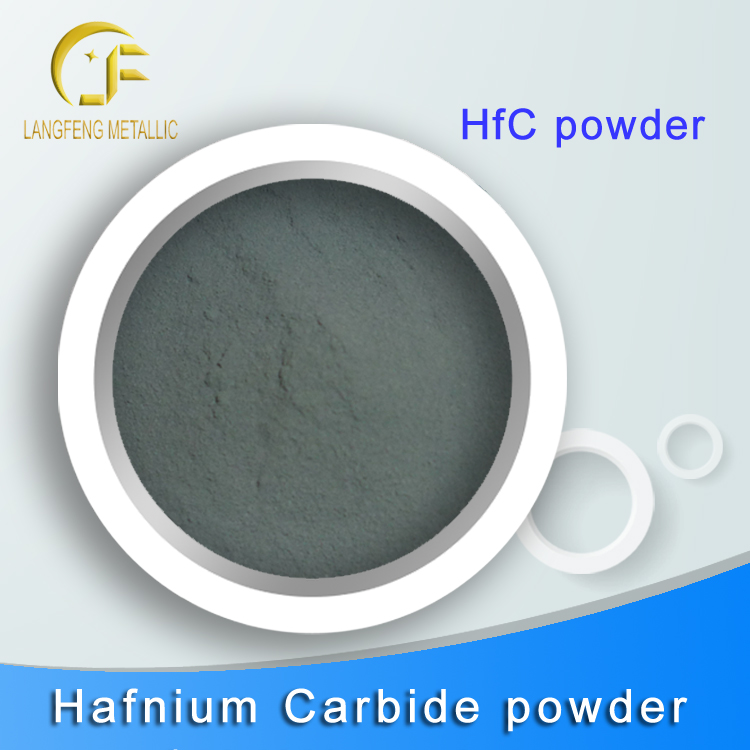 Hafnium carbide
, chemical formula HfC, the relative atomic weight 190.5, 6.30% carbon content, high chemical stability and good high temperature properties. Density of 12.7g / cm3, a melting point of 3890 ℃.
Hafnium carbide powder
is the key to high-performance hard alloy materials, aerospace, atomic energy, electronics, coating, hard film and metallurgical automation and other high-tech fields prepared.
Ideal for rocket nozzles can be used for re-entry space rocket nose cone area. For the ceramic industry.
Welcome to the Lang Feng Changsha Metallic Materials Co., Ltd., the specific address is Changsha County Xingsha Street warehouse source Xin Court Road, the main business 1, a metal carbide powder series: zirconium carbide powder, hafnium carbide powder, tantalum carbide powder, niobium carbide powder, titanium carbide powder, vanadium carbide powder, chromium carbide powder, molybdenum carbide powder, titanium carbonitride powder, a double carbide powder and the like. 2, metal ceramic products: titanium carbide cermets rods, titanium carbide cermets plate, titanium carbonitride based cermet rod. 3, tile cutter wheel, glass cutter wheel.