Characteristics of Graphite Special Cutting Tools
2016-10-11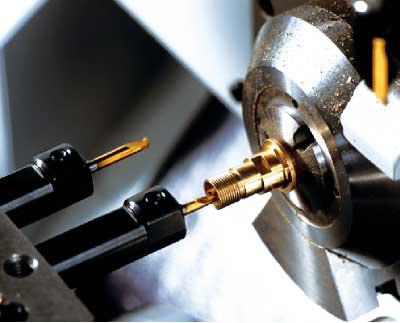 Compared with the copper electrode, the graphite electrode has the advantages of small electrode consumption, high processing speed, good machinability, high processing precision, small heat distortion, easy surface treatment, high temperature resistance, high processing temperature and electrode bonding. Although graphite is a very easy

cutting material

, graphite material used as an EDM electrode must have sufficient strength to avoid damage during operation and EDM processing, and electrode shape (thin wall, small round, sharp change) And so on the graphite electrode grain size and strength of the higher requirements, which leads to the process of graphite workpiece is easy to collapse broken, easy to wear the tool.
Tool wear is the most important problem in graphite electrode machining. The wear amount not only affects the cost of tool wear, machining time, machining quality, but also affects the surface quality of electrode EDM workpiece, which is an important parameter to optimize
high-speed machining
. Graphite electrode material processing of the main tool wear area for the rake face and flank face. In the rake face, the tool and the impact of broken chip area impact impact abrasive wear, slide along the tool surface sliding friction and wear.
For more information please link our company official website:
http://www.langfengmetallic.com/
, please contact: postmaster@langfengmetallic.com